Dream Center of Hampton Roads is a young organization, only 3 years old. When we started our ministry, we began meeting men and women who not only needed a meal or a shower, but needed a second chance at living a restored life. One of the guys that needed that restoration was a man named Thomas Stokes.
Thomas Stokes was living on the streets when we met him. He would admit to his mistakes and talked to us about starting over. During our weekly dinners, we asked who wanted to be an intern in our Employment Internship Program. Thomas signed up and eventually graduated from the program. Although Thomas had a handicap with his knee and wouldn't be able to work, he was passionate about making a difference.
Every Friday morning, Thomas attended our morning prayer service and volunteered with our Friday Showers outreach. He also sang every Friday morning with the Norfolk Street Choir. He made a difference in his own way and lives were uplifted because of him. Because of the amazing work of the Community Services Board and Aiden, his caseworker, Thomas was housed for the last years of his life.
I have so many memories of Thomas but my favorite memory is Thomas singing with the Norfolk Street Choir at New Life Church's MLK service. As the Street Choir sang, Thomas stood in the front row of the choir and sang like it was his last chance at singing. I'm not sure if he knew all the words… but the words weren't important… his sound was. Some weeks prior to the service, Thomas informed us that he had cancer and we weren't sure how long he would live. However, he pressed though that night and his sound inspired me.
He passed away (not from cancer) five months later.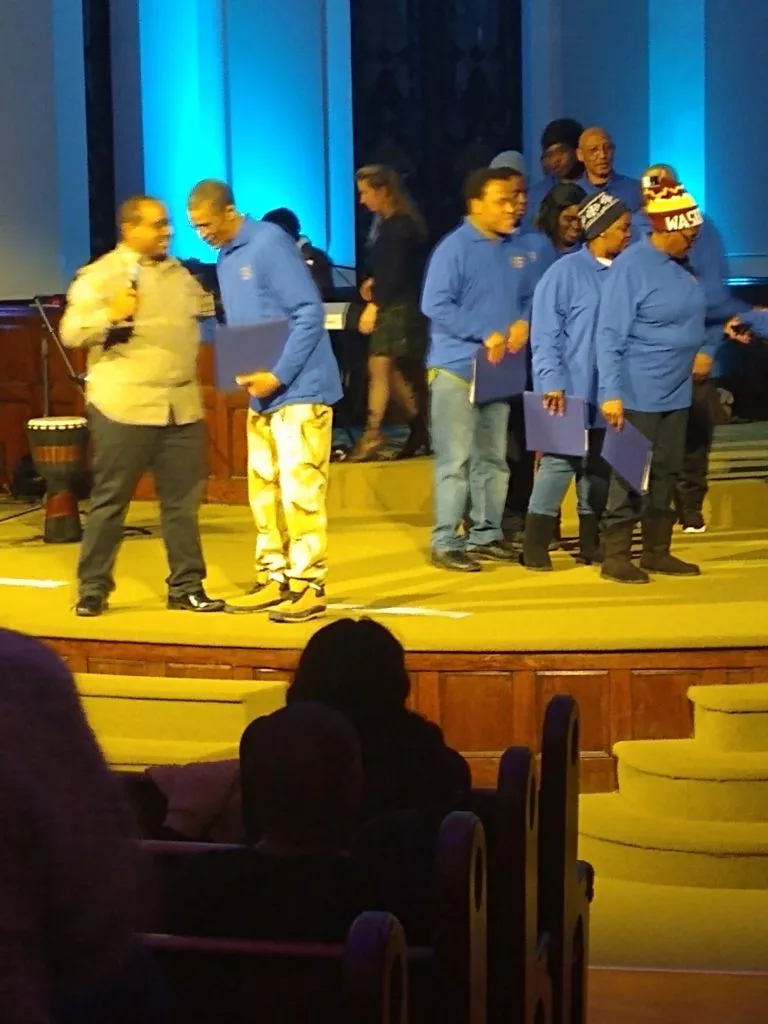 I LOVED THOMAS… AND WILL MISS HIM.